---
With the release of GeODin 9.6 on 22nd June 2022 the GeODin print engine has been extended with a print preview. All pages of a printout can now be checked, enlarged and sorted in advance. Furthermore, with the print preview the export of reports from layout collections (formerly layout lists) via external PDF printers is supported again. In addition to the previously used reports of a layout collection, the printing of several layouts can also be started from individual layout folders. The automatic summary of PDF files is now also available again via the print preview.
In GeODin 9.6 the export of GeODin layouts is always done via the print preview. The print preview thus replaces the direct print command in the "Graphic printing and editing" method and can be started on individual layouts, layout folders or reports or individual layouts of a layout collection (formerly layout list).
Normally, the pages of a printout are sorted by the names of the selected layouts when the print preview is started. However, with the print preview you can also have the pages sorted by the object names.
Individual sections of a layout can be enlarged or reduced as desired with the help of the zoom tools. Furthermore, it is possible to zoom with the mouse wheel while holding down the CTRL key.
The "Colour/Black & White" button can be used to print out either in colour or greyscale.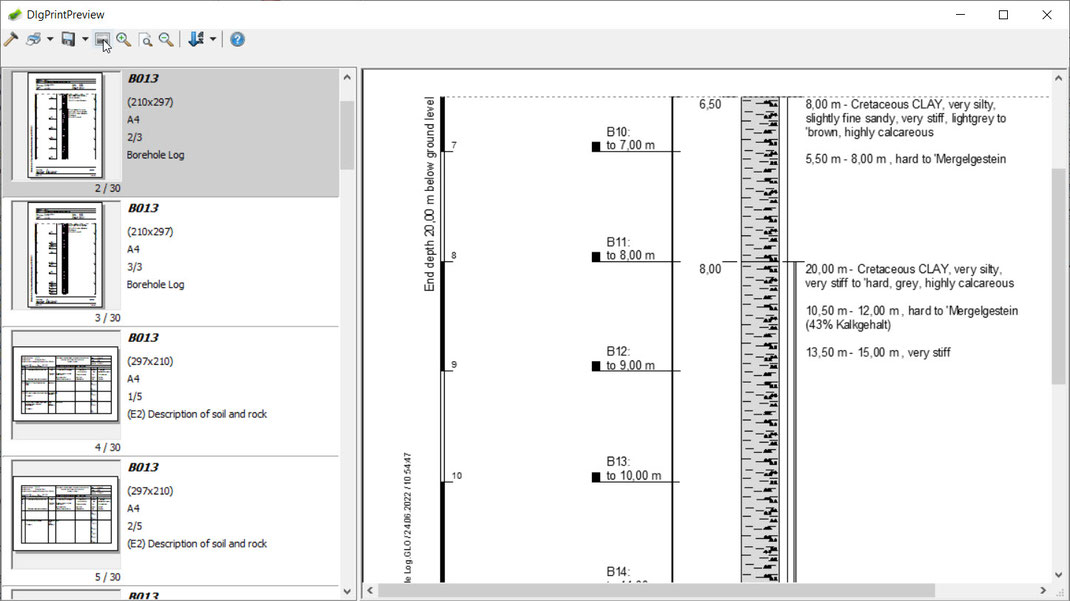 PDF, PNG and EMF are available as export formats via the print preview. PDF files can be exported as individual pages, as a continuous PDF or summarised per object.
With external printers, all pages or the page marked in the print preview can be printed.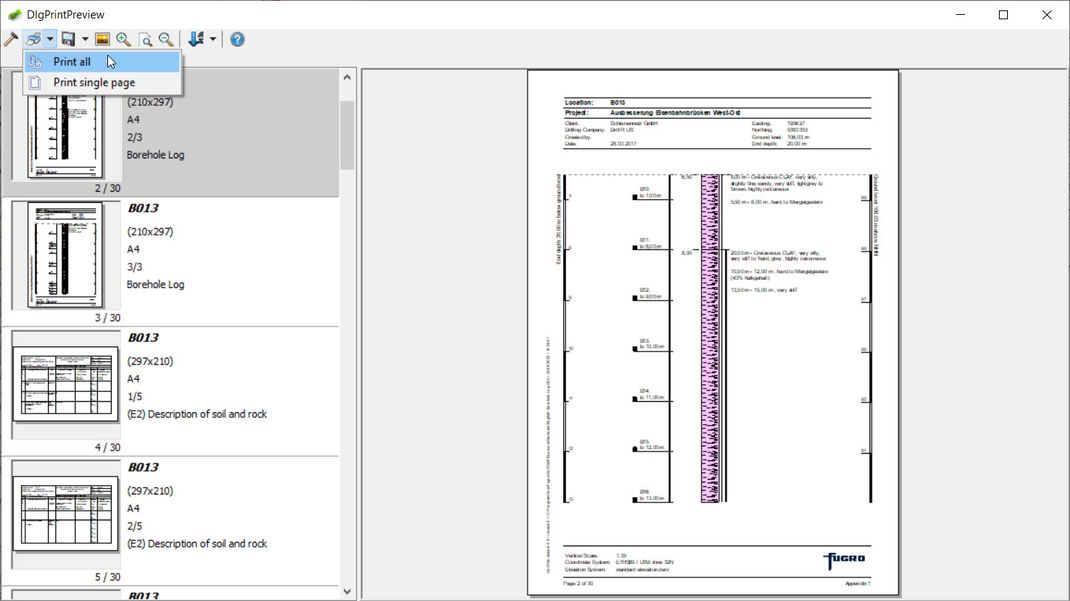 The selection and configuration of an external printer is done via the button with the hammer.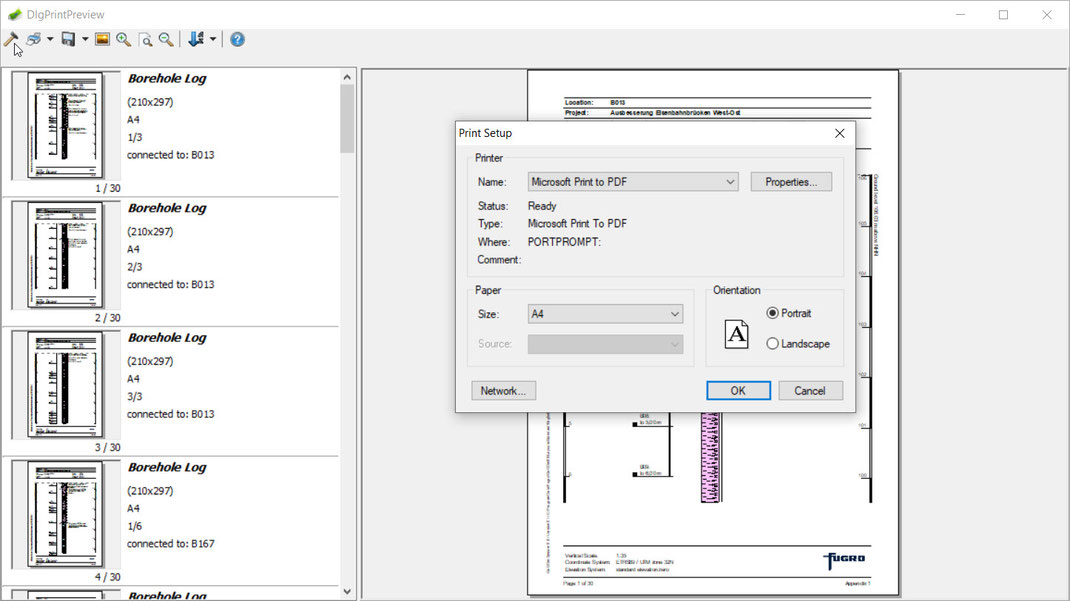 Furthermore, page-filling printouts can now be produced independently of the set screen scaling.
---