---
With the object type "Geotechnical investigation EN ISO 22475 (2018)", in accordance with the ÖNORM EN ISO 14688-1/2 and 14689 (2019), data can now also be recorded in the current object type version 9.0.2. The object type can be installed or updated directly in GeODin via the system tab -> Object types.
 Predefined layouts for the representation of soils and rocks can be automatically saved in your GeODin installation when installing or updating the object type using the option "Copy standard-layouts".
In addition to the already existing languages "DIN EN ISO (German)" and "INT (English)", the language "ÖNORM (Austrian)" was added to all dictionaries. Using the corresponding language settings in GeODin, data can thus be recorded and displayed in accordance with ÖNORM EN ISO 14688-1/2 and 14689 (2019).

An efficient representation of transitions and alternating layers is possible in all languages through an extended layer description.

With the help of the remarks field in the layer data mask, additional information on mud, drilling tools/casing, core loss and core length can be created for borehole logs according to EN ISO 14688-1/2 and 14689 as well as DIN 4022.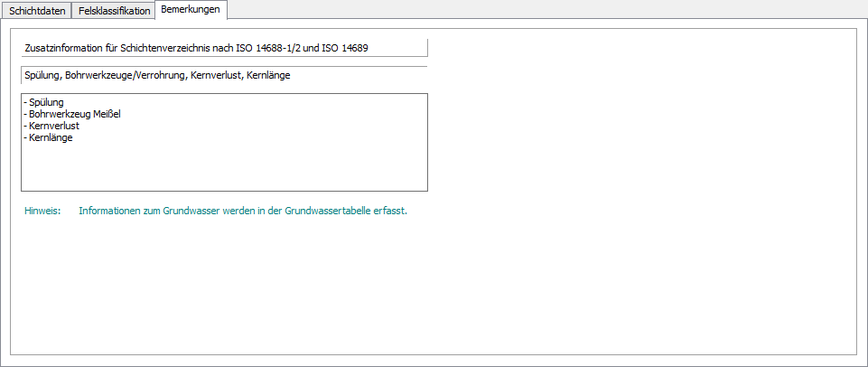 In addition, it is possible to display layer information on the degree of decomposition, consistency, cored section boundaries, degree of weathering, rock strength and rock quality in layout profiles and as a preview during layer data entry.
The representation of interfaces is shown according to ÖNORM with the help of rotatable lines in 10° steps.
For the documentation of wells and groundwater measuring points according to DIN 4943, dictionaries and fill patterns have been added. The representation of the borehole wall can be controlled via the entries in the dictionaries. Additionally, there is now an option to show the wall thickness.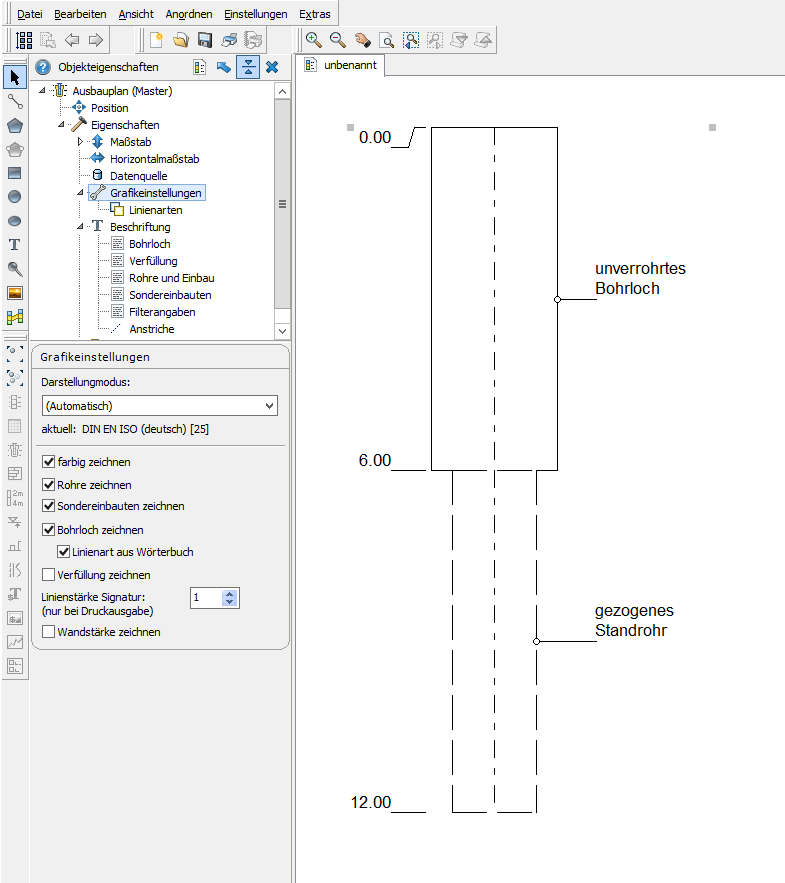 Further adjustments to the representation of the borehole wall as well as the extension of the groundwater table will follow in the first quarter of 2021.
---